Booth Construction
---
---
Shell-scheme stand model
Standard model 1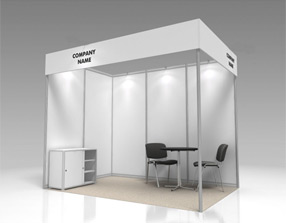 Standard model 2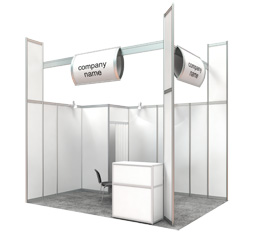 From 18 sq. m.2 and more
List of construction and equipment
sq. m
6-11
12-17
18-24
25-32
33-45
Carpet (color alternatives: gray, blue, red, green)
+
+
+
+
+
The height of the stand walls 2,5m
+
+
+
+
+
Storage room with lockable (1x1m)
sq. m
no
+
+
+
+
Fascia panel h 0,3m
pc
+
+
+
+
+
Lighting of the stand
pc
1 spot to each 3 sq. m
Plug socket up to 1kW
pc
1
1
1
2
2
Info.counter h1,1m
pc
1
1
1
1
1
Showcase h-2,5m. (1x0,5)
pc
-
-
1
2
2
Showcase h-1,1m.(1x0,5)
pc
-
1
-
-
-
Table alternatives d0,7m, 0,7x0,7m, 1,2x0,7m
pc
1
1
2
2
2
Soft chair
pc
3
4
6
6
8
Waste basket
pc
1
1
1
2
2
Clothes rack
pc
1
1
1
2
2
Inscription of company name on fascia board (standard font)
pc
on each open side
Standart No.2 should be used by the parties for the stands of more than 18 sq.m. For the stands of smaller area should be used standard Standart No.1
For the Standart No.2, partial pasting of elements with Oracal film is provided
The producing of the logos is to be paid additionally
Additional equipment is provided in accordance with the price-list of OOO "ExpoConsta"
All of the equipment and the design elements are provided on a rental.
---
In case booth construction is carried out by an exhibitor independently or with the help of construction companies, you should pass the Technical Control in Expoconsta, OOO.
Expoconsta, OOO
Expocentre's General Contractor