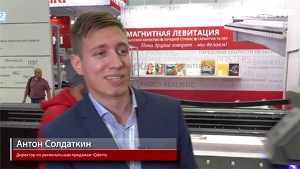 Anton Soldatkin, International Sales Manager, IQdemy:
"This year we've participated in Reklama for the sixth time. We always see great value in it. Each time we receive feedback from potential customers which further become regular customers. The fact that we can see the results from participation motivates us to continue cooperation.
Today, we present our UV machines made in Novosibirsk and Zheleznogorsk. This equipment allows to print on any material: glass, plastics, MDF, LDF, wood, etc. We look forward to seeing the Reklama visitors to present them our products."

View video
---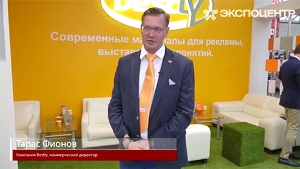 Taras Fionov, Commercial Director, Bestly:
"Our company has supplied different advertising materials for over fifteen years. We work directly with European manufacturers and have a large stock. That's why we have all materials available. Our exclusive product is floor coating for printing. One can print any image on this coating.
We are absolutely satisfied with the trade show. We are pleased with the visitors who attend our stand."

View video
---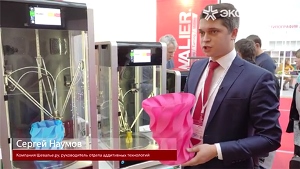 Sergey Naumov, Head of Additive Technologies Department, Chevalier
"Our company demonstrates products made in Latvia. These are industrial 3D printers which can be used for high precision printing on any plastics. The equipment is unique by its characteristics and has no equivalent in the global market. Besides, our company develops and introduces full cycle technologies for specific production and particular customers.
We've participated in the Reklama exhibition for the first time. It has exceeded our expectations. It is proved by the fact that we've given all our handouts for two days."

View video
---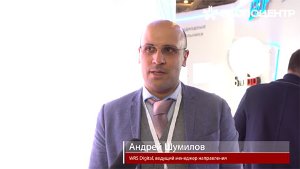 Andrey Shumilov, Lead Manager of Department, WRS Digital
"The company is about 20 years old. Over the last four years is has been a regular participant in Reklama. We showcase a full range of solutions for sign production. We have our own line of LED products. We're also engaged in supply of printed products. This year we present a special stand of LED solutions for LED screens. Next year we'll see even more interesting things since the format of media digital advertising shows a steady growth."

View video
---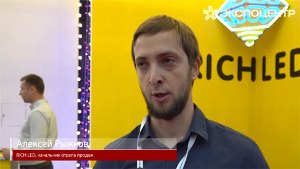 Alexey Ryzhkov, Sales Department, Rich Led
"It is not the first time we've taken part in the trade show. The impressions are positive. Here we cover a group of customers which doesn't pay enough attention to us during our office work. Rich Led is a company which makes decorative lighting engineering; the common name is twinkle lights. Despite stereotypes, these products are used not only on New Year's Eve but also to make lighting figures, decorate cities, commercial facilities, parties, etc. That's why the purpose of our participation in the trade show is to tell about application of these products."

View video
---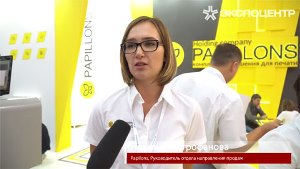 Natalya Mitrofanova, Head of Sales Department, Papillons
"Our company has participated in Reklama long enough and we're regular participants. We're glad that here are always many people; many customers come, mainly from regions. It's very nice. Everything is very good. The trade show is very busy."

View video
---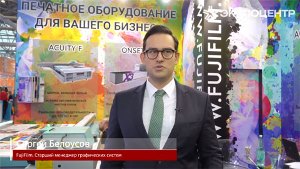 Sergey Belousov, Senior Manager of Graphic Systems, FujiFilm
"This year we've participated in the trade show for the first time. That is because this year FujiFilm has made a decision on direct sales. Earlier we sold our products through a dealer but now we've understood that the Russian market is ready for direct sales. We like Reklama. Everything is much better compared to the previous year. There are a lot of potential buyers plus new unknown companies which have been organized during the crisis. New businesses have been generated and we are glad to see them at the trade show."

View video